14th Dresden Steam Engine Festival 23th - 25th September 2022
150th anniversary of "Bahnbetriebswerk Dresden-Altstadt"
On this site we will publish all information about the festival, the corresponding special steam trains and the surrounding program, as soon as they are fix set up.

Find here: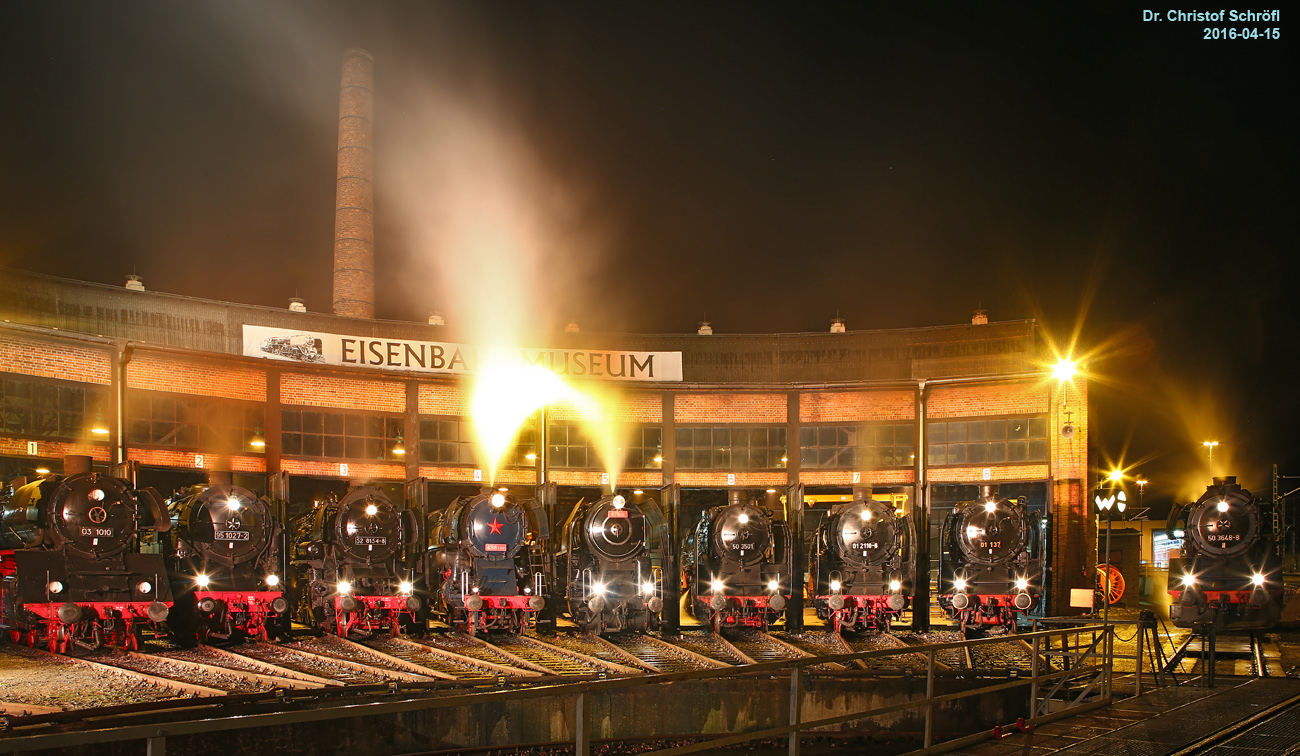 (State of planning February 2022)

General information
The Dresdner Dampfloktreffen has established its place among railway and steam galas in Saxony for many years. Vintage trains from various regions of Germany as well as from neighbouring countries intend to approach Dresden, for their travellers and rolling stock to attend this gala. Similar to previous years, we intend to have illuminated evening photo sessions (Friday and Saturday) and a live music concert "Steam & Dixie" (Saturday night). An attractive programme of half-day and full-day excursion trains will be offered. We cordially welcome you as our travelling guests, in addition to "feel" the atmosphere in our depot.
The year 2022 is a very special year for us. In 1872, the first shed was built with 19 tracks to heat steam locomotives. Today our roundhouse is on the same place. The original shed was the first step in building the former Bw Dresden Altstadt as a railway depot area, which would have it's 150th anniversary now.
The exact date of our festival is another anniversary. 45 years ago, at night between September 24th and 25th, the summer schedule ended including the regular operation of steam locomotives hosted in Dresden-Altstadt. The last locomotives in Dresden-Altstadt were fast pessenger train locomotives, used for the relation Dresden-Berlin.
For that reasons we will bring both anniversaries to the topic of our festival this year.

Partners to the 14th Dresdner Dampfloktreffen